Think of share broking accounts as the lovechild of an auction site like Ebay and your online or internet banking. You can apply to open the account, fund it, and start buying and selling shares, usually in just a few days.
The company that runs the share broking account, called a brokerage, has been given permission to access the stock exchange and must abide by the exchange's rules at all times.
READ NEXT: 10+ Australian Share Broking Accounts (with Video)
Online share broking accounts allow you to buy and sell shares and other investments online.
Are Australian share broking accounts safe?
If the Australian share broker you choose to use is licensed by ASIC and is an approved member of the ASX's Securities Exchanges Guarantee Corporation then you, the investor, may be entitled to some protection if your broker fails to do what they're supposed to do.
You can read more about the Guarantee by clicking here (note: the link will take you to another website).
Even if you get the name of a broker that looks legitimate, you should start out by checking the ASX's website (see here) and then confirm the broker's Australian Financial Services Licence ("AFSL") via ASIC's portal (see here). You can find the AFSL number on the broker's website or in the document called a "Financial Services Guide" (or FSG) or inside the Product Disclosure Statement (PDS).
Bottom line: Make sure you check off these two important legal requirements before you consider the broker's fees or features.
In the following video, I explain what an FSG & PDS is and what you should look for:
Example Share Broker Check-Up
For example, here's the first paragraph from the FSG document issued by the broker called CMC Market's (take note of the AFSL number):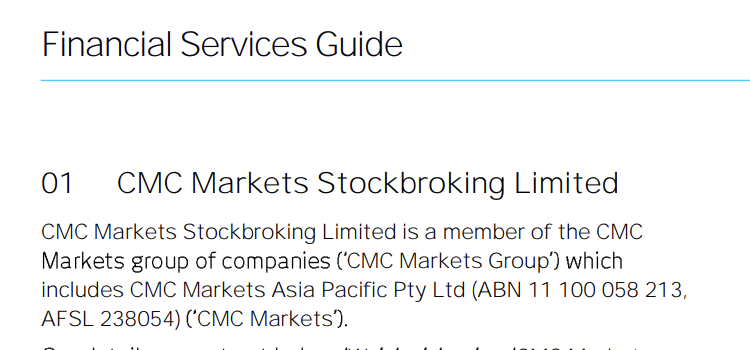 Here's how the AFSL is shown in ASIC's Professional Registers portal (notice that the AFSL "status" is "current"):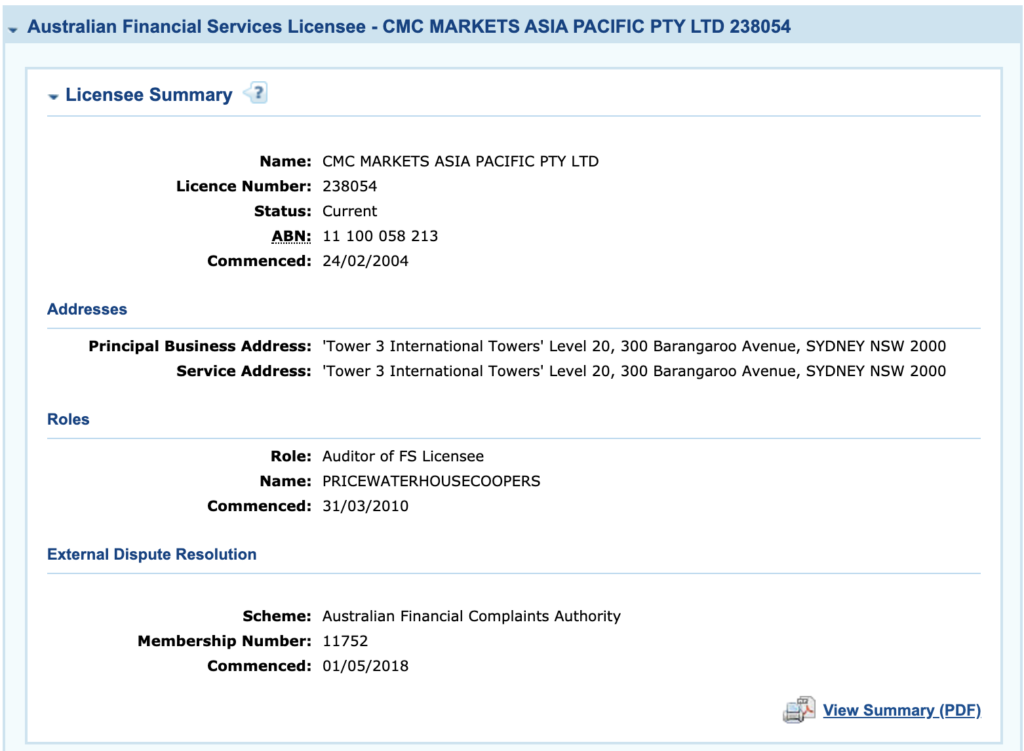 These steps and the information above is factual information only, designed to help you avoid being involved with dodgy outfits and unlicensed advisers or firms. Please make sure you speak to a financial adviser if you're concerned about anything or confused — before signing up to a broker.
Again, you can search for ASX-approved brokers on the ASX website (see here). Our blog post on 10 Australian share brokers also has a list of share brokers.
International share brokers
Most stock exchanges around the world (e.g. the US and Europe) have strong rules in place to protect investors from bad brokerage providers. However, you should still be picky and take your time. Visit the website of the stock exchange and check their licences with the regulating body (note: most regulators have a way to check the licence and insurance of the brokerage).
Investing is risky and the value of your investment can rise and fall, sometimes very quickly. The broker is not responsible for prices rising or falling. They simply provide a way for you to make the trades you want to make.
See our tutorial: buy US stocks like Tesla & Apple from Australia
Do I need more than one share broking account?
Most brokerage accounts give you access to one exchange, like Australia's ASX sharemarket.
However, some brokerage firms and accounts can give you access to more markets from one platform. For example, some brokers allow you to log-in just once and trade stocks on both the Australian and US markets.
How do I open an account?
Usually, you can apply for a brokerage account via the share brokerage's website.
When you apply to open your share broking account, they will often ask you to open a bank account that can be used to fund your share purchases and to receive dividends or the proceeds from the sale of your shares.
Sometimes, the brokerage will allow you to use your current bank account.
How long does it take to trade shares?
It usually takes a couple of days to open an account and begin buying and selling investments. Once you have the account funded, you should be able to trade and buy your first share within minutes.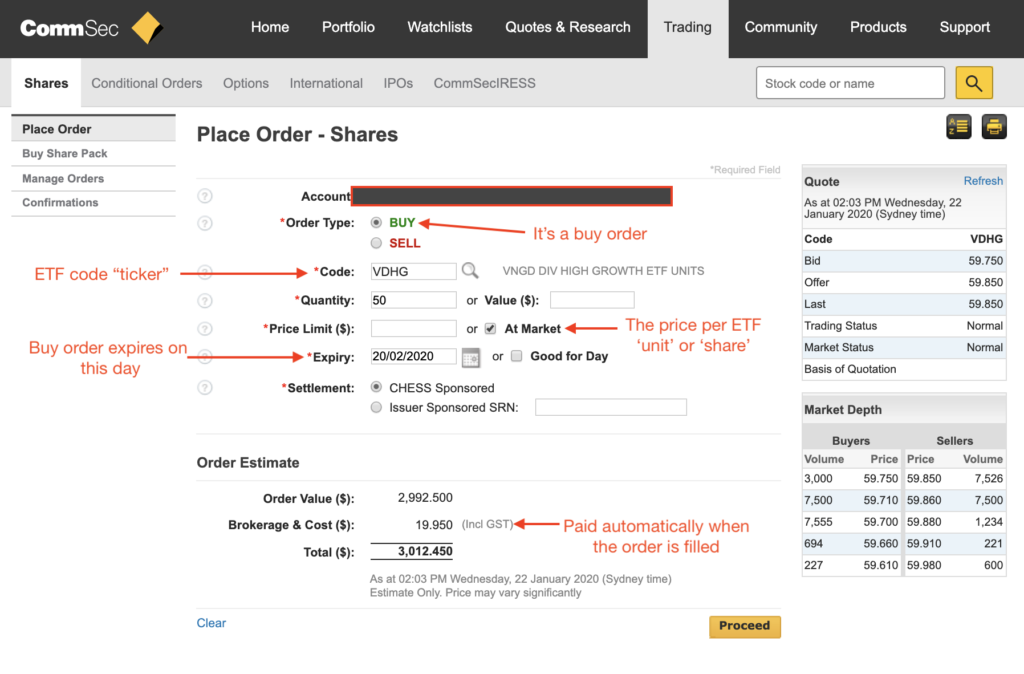 What are the fees for trading shares?
Brokerage fees (e.g. $20 to buy or sell) are automatically taken out of the money in your brokerage account when you buy or sell shares.
Sometimes brokerage fees can be in dollars (e.g. a $10 brokerage fee for an investment of $1,000) or they can be a percentage (e.g. 0.1% for an investment of $10,000).
In addition to brokerage, which is a normal fee charged by all brokers, you could be paying account keeping fees or fees for extra services that you don't use.
Don't be afraid to shop around because some brokerage accounts don't charge ongoing account fees. Or, at the very least, they are optional.
Finally, be sure to check the fees on the bank account which funds your brokerage account. Then, take note of the interest you'll earn when you have spare cash in the bank account that is waiting to be invested.
Where do I start?
If you're looking for a list of Australian share broking accounts, head over to our blog post: list of Australian Share Broking Accounts. Here, we'll explain what to look out for, what to do before you start trading, and much more.
Alternatively, take our free Beginner Shares Course to learn:
How to invest in Australia for the first time
What to look for when choosing a broker
How to start a portfolio from scratch
The essential base knowledge for investing confidentally
Did you know Rask Education offers investing, budgeting, tax and finance courses? Here are the three most popular:
Absolutely no credit card or payment information required -- all you need is an email address!