Hey! I'm Owen Raszkiewicz, Founder of Rask. I'm the creator of the program. Meaning… if you have issues with the course, sorry in advance.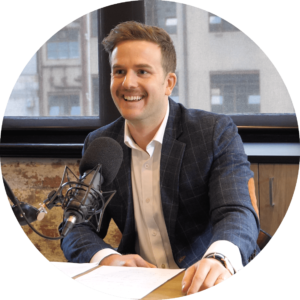 But seriously, welcome to the course. I hope, and expect, this short program will help you better understand how financial markets work and develop new ways to maximise the return on your time and money.
What led me here…
For years, I studied and interviewed great investors, I read book after book, blog after blog, study after study. I listened to hundreds (maybe thousands) of podcasts and before starting my own company I was an investment analyst and writer.
On top of that, I have taught investing courses which hundreds (more likely thousands) of students from around the world have watched, downloaded or put into practice. What a feeling!
The way I see it, my formal study combines with years of unique experiences as an analyst, investor and interviewer to allow me to offer this course.
Being able to go out and meet with Australian investors and all types of entrepreneurial people is a real delight and each day I feel blessed I can help folks, just like you, in some small way.
You can learn more about me, listen to my podcasts and follow along with my other analysis and research content by saying g'day on Twitter or by joining our members-only investing website, Rask Invest.
If you want to ask me and other investors questions, or even share a #raskmoneyhack, jump over into the Rask Facebook community.
If you're motivated to learn and get on top of your investments or personal finances, chances are, the information you want is right here on Rask Education. Take your time, understand it, and then apply it.
Don't forget once you're done with the course, please please please leave me a review. It helps more people like you have the confidence to achieve their goals.
Now, let's get on with the program!