Rask's Australian Business Starters: How to Start & Grow A Successful Business in Australia course is designed for soon-to-be founders, small and large business owners, managers, tradies, disgruntled employees, side hustlers, contractors, freelancers and everyone in between.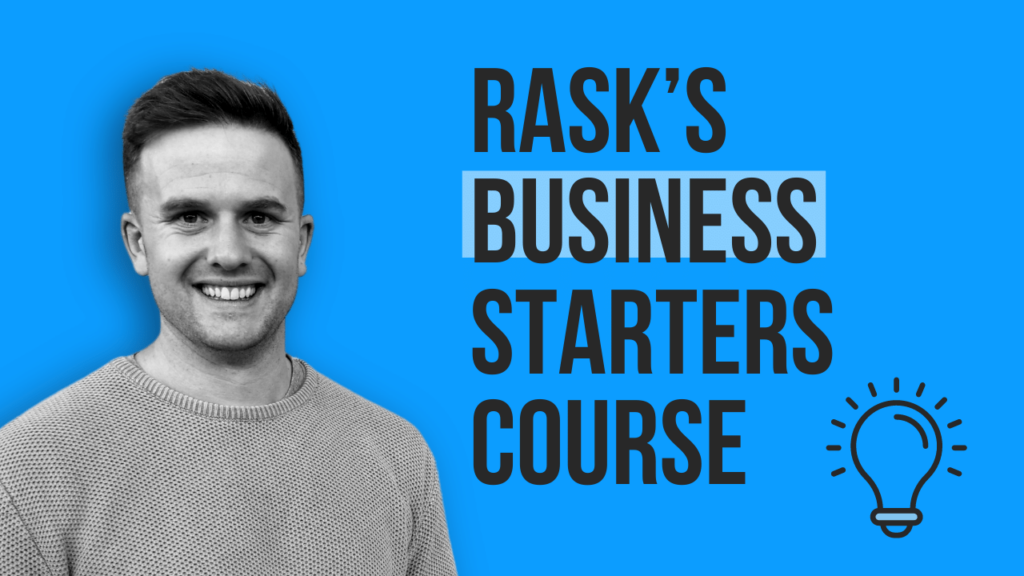 THIS COURSE IS COMING SOON!
Ask yourself:
Have you ever wanted to be your own boss?
Do you have a business idea but don't know where to start?
Are you thinking of hiring someone but don't know which tax documents you need to fill in?
What's a shareholders agreement, can I get one for free and what needs to be in it?
Wouldn't it be great if I could take a (free) short course on starting a business?
By completing Rask's Australian Business Starters course, you will learn everything that I — Owen here, Founder of Rask Australia — wish I knew before I started my own business, plus a whole lot more.
We'll cover:
How to know if a business idea will actually be a good business
The steps required to plan your business (up to three years before you start)
How to legally set-up your business in Australia (including legitimate and free hacks, shortcuts and templates)
The essentials, like how to get an ABN, business name and protect yourself (e.g. how to decide on a company structure, sole trader, trust, shareholder agreements, knowing the laws that apply, etc.)
Websites & marketing like a pro: the best marketing platforms and tools for your business, how much you will need to pay to get a fly website (if you need one) and getting a brand created from scratch
The basics (but essentials) of accounting, employing people (HR, payroll, paying Super & tax, GST, etc.) and how to find the right tools and people the first time around
How to finance a business (even if you don't have a lot of cash in the bank)
The 5 ways your business will definitely die (do these five things and you may as well say bye-bye right now)
My top 5 business apps and how to use them (many are free and they'll save you thousands)
The difference between technical skills, soft skills, effective management and leadership
Why psychology and integrity are more important than your business plan
We'll also include downloadable templates and excel spreadsheets
Finally, the course also comes with interviews and case studies of successful (and not-so-successful) business starters — across all age groups and skill sets — from the following industries:
Technology
Hospitality
Marketing
Construction
Finance
Of course, this course will be full of downloads, quizzes, resources and more.
And to top it all off, you'll get a $100 coupon code voucher to use on Rask products if you finish the program and get over 75% on the final quiz. How good is that?!
Level & prerequisites:
This is a beginner-intermediate course. We cover the basics and some more advanced material from each of the essentials knowledge areas that will help you start a business in Australia. Rask Australia is also committed to offering more courses and material, so if you get stuck or want to learn more you can take another online course or reach out to our team.
Outcomes (this is how good you'll feel once you've done it):
At the end of this course — which you may be able to complete in less than a few days — you will be able to:
Know if starting a business is right for you
Feel confident in your business idea
Design the best strategy for success
Speak with authority to potential investors, bankers, accountants, customers, clients and professionals
Give it a red hot crack!
The reason I created this course is simple: I wish I had something like this when I was starting out. Knowing what I know now, I would have paid thousands of dollars for this type of resource and education. But we wanted to make it accessible for everyone, including people like myself many years ago, and help you grow your business idea into a succesful business.