6 courses. Everything you need. 100% free.
Looking to level up your finances? You're in the right place.
The experts at Rask have created the comprehensive guide to everything you need to know for confident finances!
The Rask Roadtrip will take you on a journey to successful finances through six courses complete with free downloadables, videos and real-life examples.
If you follow our helpful map, you'll cover:
Identifying your money values & creating financial goals
Creating (and sticking to) a budget that works
Strategies to overcome debt
The types of super in Australia
Choosing the right investment options & insurance
Helpful tax tips!
Don't leave your finances to fate. Hop in and get started!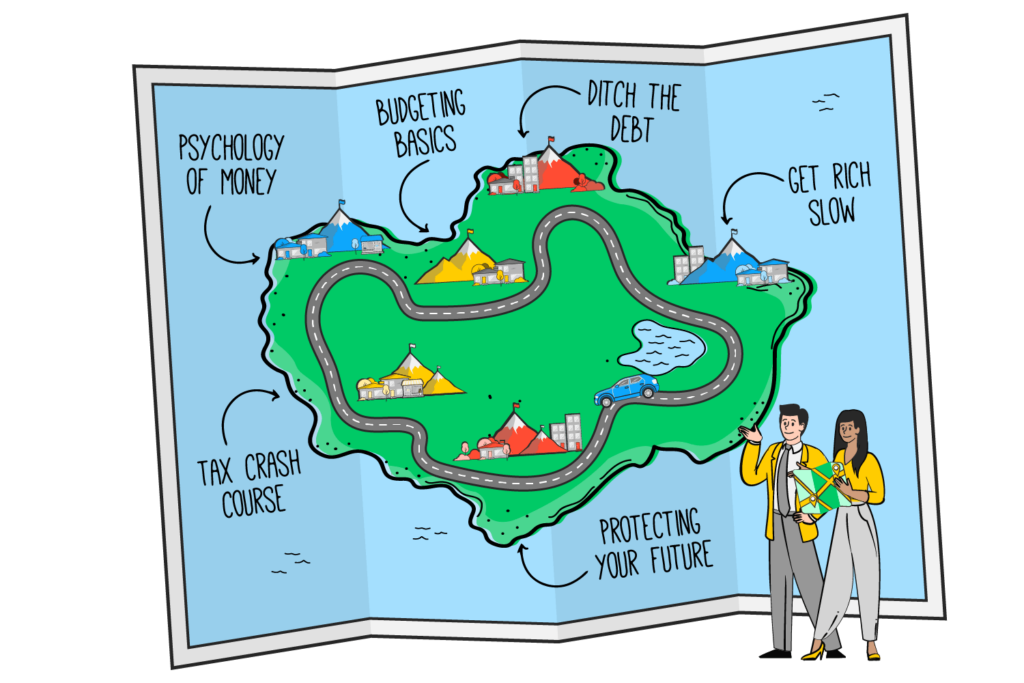 CLICK THE MAP TO BEGIN YOUR TRAVELS
CLICK TO BEGIN YOUR TRAVELS