Description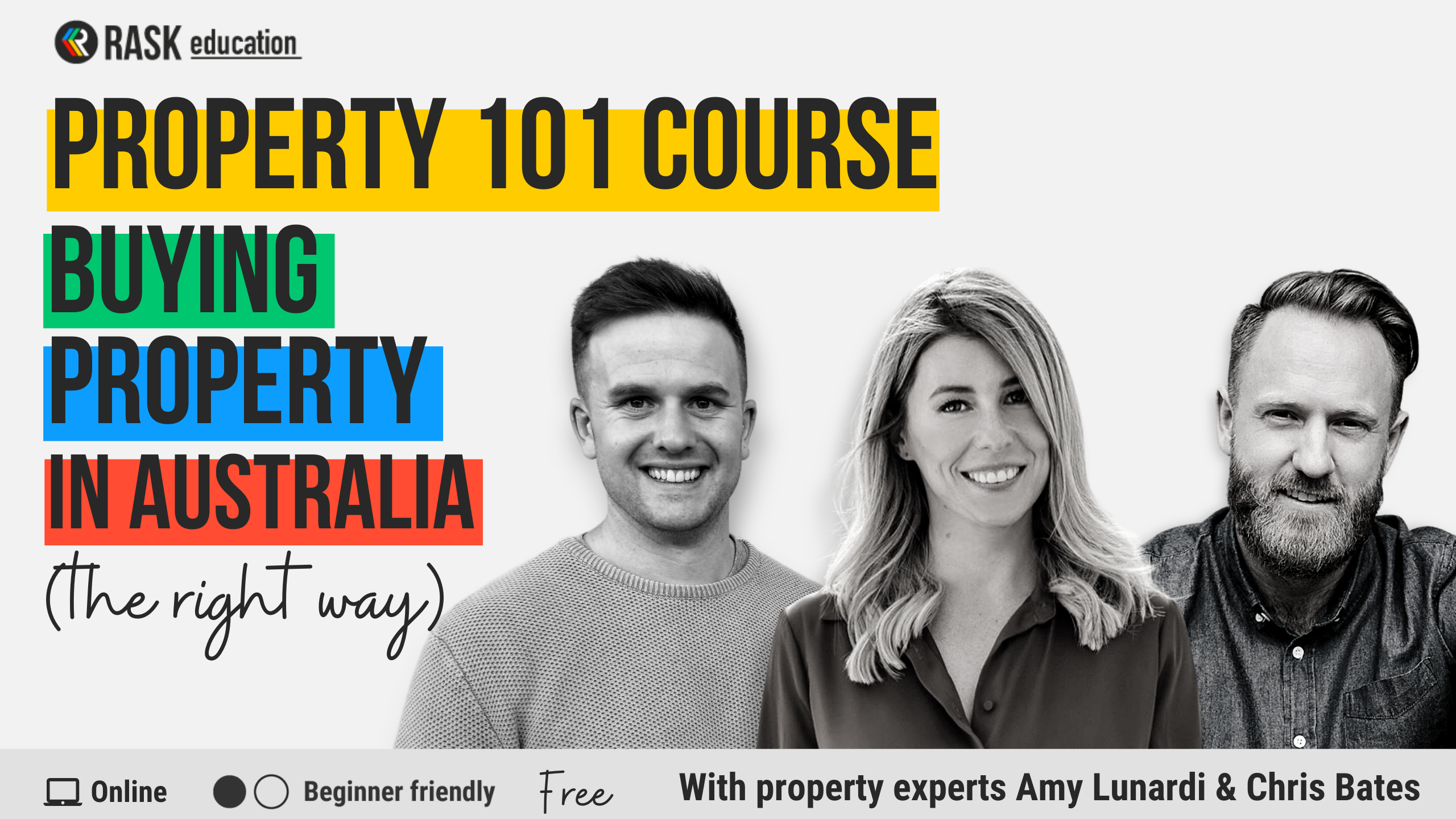 Rask's Property 101 Course (beginners) is a free online program aimed at helping you understand everything you need to know about buying and investing in property in Australia. This property course is brought to you by property experts, including mortgage broker Chris Bates from Wealthful, buyer's agent Amy Lunardi, as well as Owen Raszkiewicz, founder of Rask Australia.
What you'll learn in the Rask Property 101 Course…
This totally free online course is designed for passionate and curious singles and couples who want to:
Buy property with confidence
Avoid making expensive mistakes
Take control of their home buying journey
Learn from the experts (for free)
This easy-to-follow course will introduce you to key players in the property market, like agents and brokers. We'll also take you through finding your dream home, doing a proper inspection, bidding at auction, putting in an offer and what happens on settlement day.
Enrol right now, to get:
Property market jargon buster
Property goal setting: what is motivating you?
Property professionals explained
How to save a home deposit & what you need ($$$) to buy a property
Getting a mortgage: everything you need to know before going to the bank
How to create a property brief and buy the right house
Steps to identify your dream home or investment property in Australia
How to spot a dodgy property
Buying a property

How to do your due diligence before buying a lemon
How to make a formal offer to buy a home
What you must know before bidding at auction
What happens in settlement day & getting your insurance sorted
Is the Rask Property course worth my time?
Absolutely!
If you put aside 15 minutes for 30 days, that's enough time to get through the Rask Property course. Or, put another way, it's your train ride to work, a small part of your lunch hour or even your daily toilet break! Do this course, buy the right property and you could save $100,000+ from mistakes.
Imagine yourself in 30 days from now: you'll know everything there is to know about how to buy a property in Australia.
Don't leave it to chance. Buy property with confidence. Enrol in the Rask Property 101 course today for FREE and online tutorials, videos, podcasts and downloads.
Bonus reason to enrol: If you complete the final quiz and get 60% or better — you'll get a $100 coupon code to use on Rask memberships!
Pretty good for a free online course, right?
Let's get this property (course) party started!